Due to dense fog, the South Henry School Corporation will operate on a two hour delay today, Monday, September 18th. Thank you.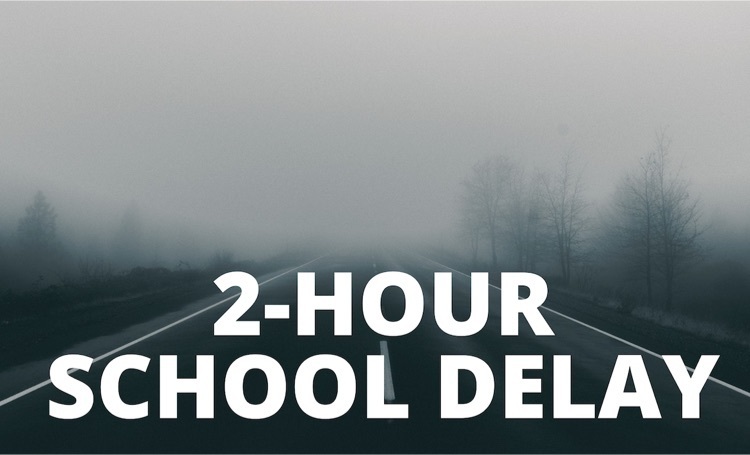 Tomorrow, Friday, September 8th, the Varsity Football Team will host a new opponent, Monroe Central. A fundraiser will be held to raise money for the Jeneka Lancaster Legacy Scholarship. Chick-Fil-A sandwiches will be sold at the game. T-Shirts will be available for sale at lunch Friday and a table will be set up at the game. All proceeds will go to her scholarship fund. Please come out to celebrate the life of this wonderful young lady and contribute to a great cause, all while cheering on your Titan Football Team. Go Titans!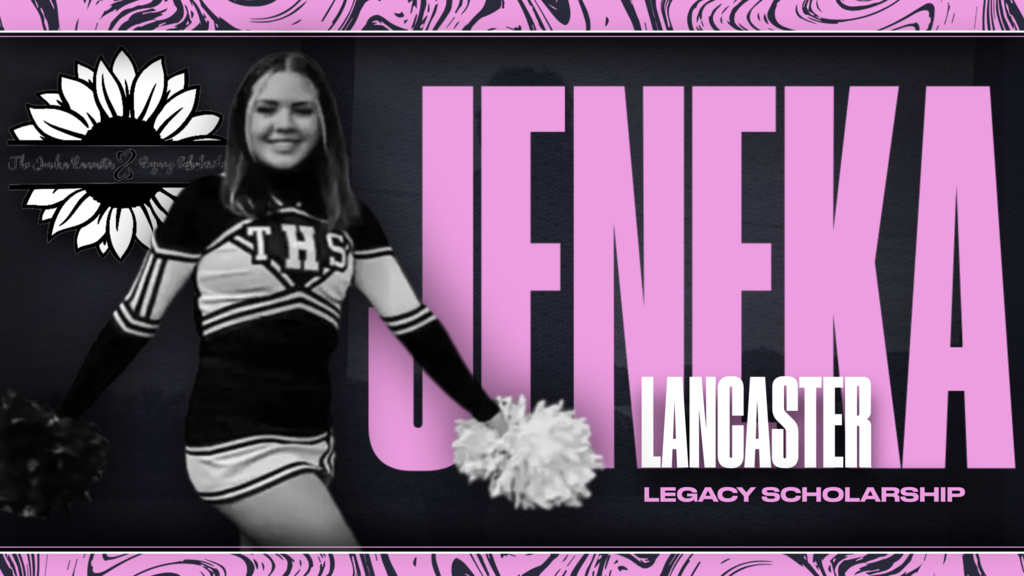 Phones are currently down today 9/6/23. Please contact our office secretaries by email for attendance or questions. If you have a student in grades 6-12, please contact Christina Richardson at
crichardson@shenry.k12.in.us
. If you have a student in grades K-5, please contact Dawn Davis at
ddavis@shenry.k12.in.us
. Sorry for the inconvenience!

A big thank you to our friends from NLBC for their generous support of our Archery in Schools Program. Their $500 donation, along with grant funding, will allow us to purchase new equipment for our students to use in our PE class and by our archery team. Thank you, NLBC! Great things are happening at South Henry!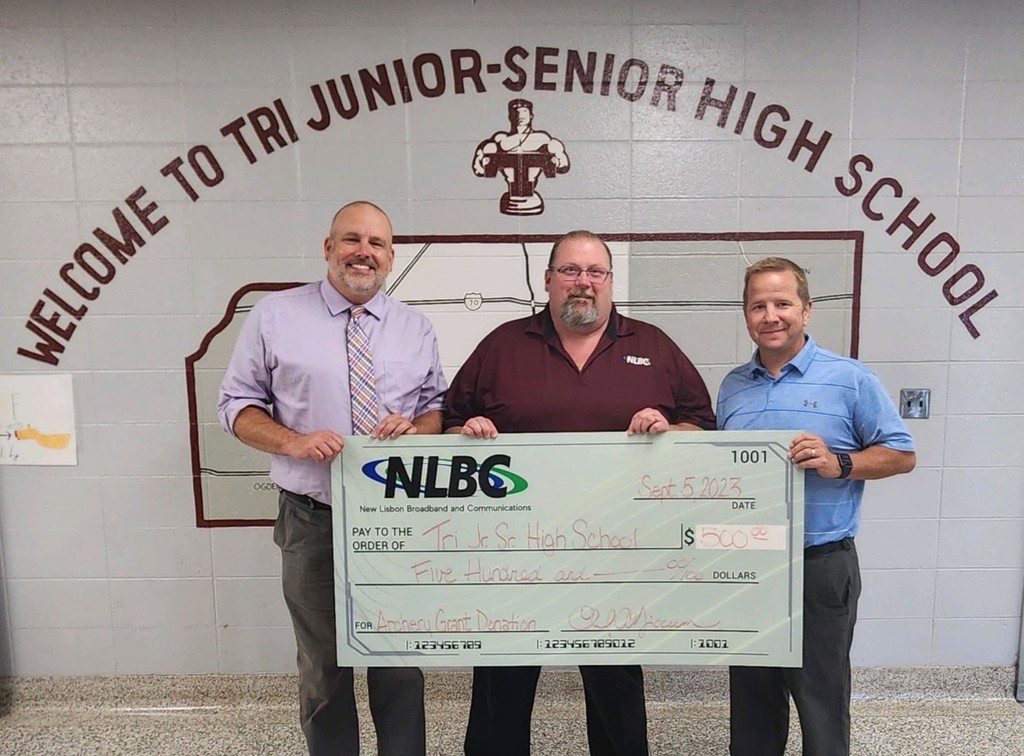 With a new school year comes new seasons for our Titan student athletes to compete on the field or court. Please be reminded that your conduct when cheering on our teams matters more than you may realize. Be loud and proud, but we thank you for representing us well and setting a great example for our children! Great things are happening at South Henry!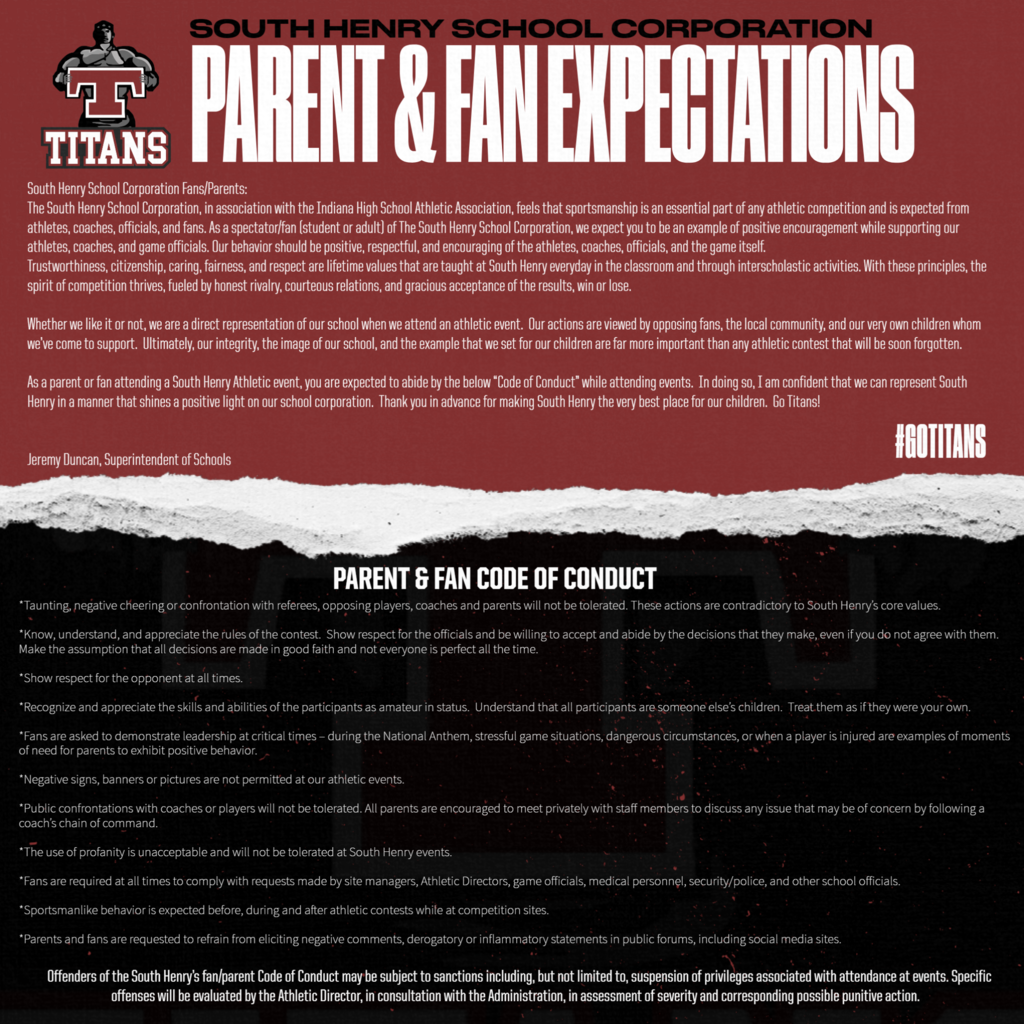 At the South Henry School Corporation, we are committed to helping our students find their Path to Purpose. This includes exploring students' passions and gifts, exposure to careers in our community and beyond where gainful employment can be found, and authentic opportunities to experience career pathways. Additionally, we will work hard to help students build the necessary academic, durable, and employability skills for success on their path. It is our hope that after their South Henry journey is through, graduation isn't seen as a finish line for our students, but rather a launching pad toward their Path to Purpose through enrollment, enlistment, or employment. Great things are happening at South Henry!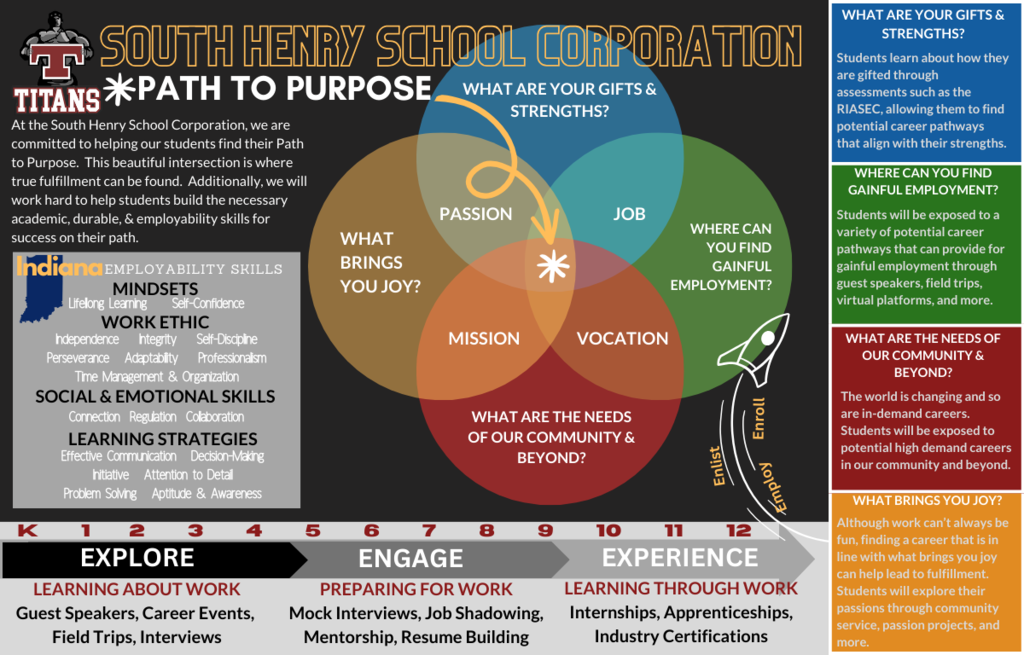 Our friends at D&D Concrete were up and at it early this morning pouring new concrete pads and walkways around our baseball diamond. We are excited about bettering both the aesthetic and accessibility of the diamond for our Titan fans. Great things are happening at South Henry!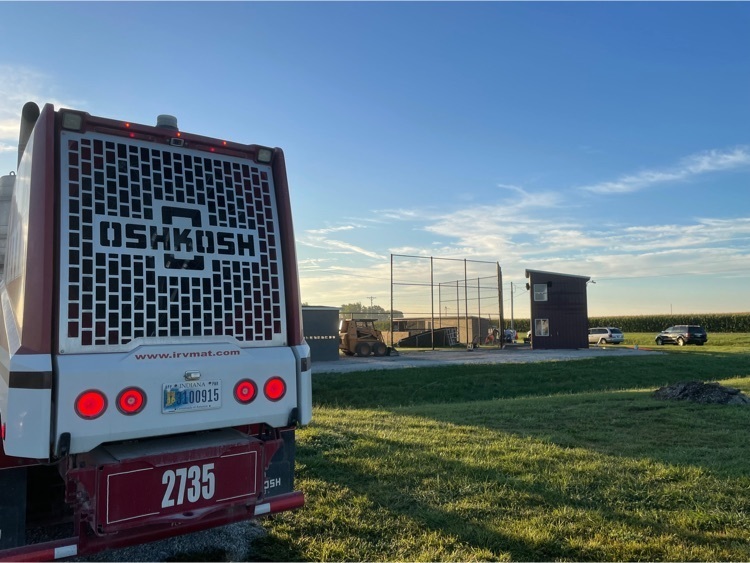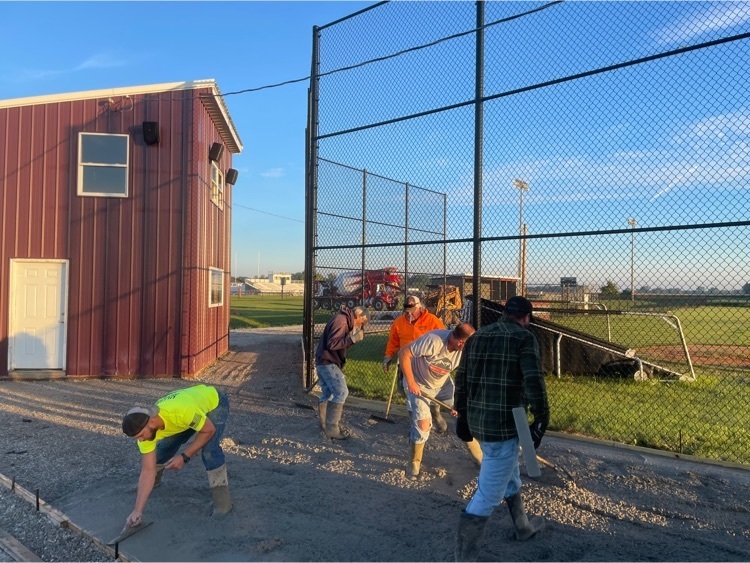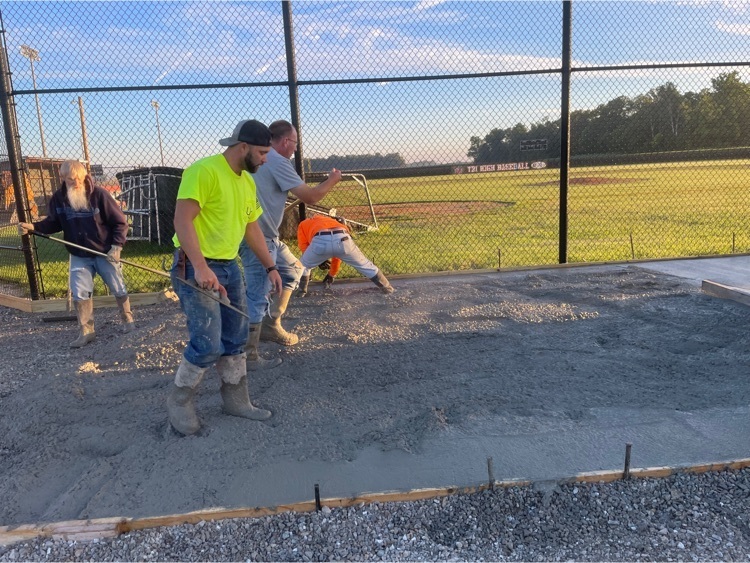 Check out the attached information about a Mental Health Fair hosted by the Henry County Health Department.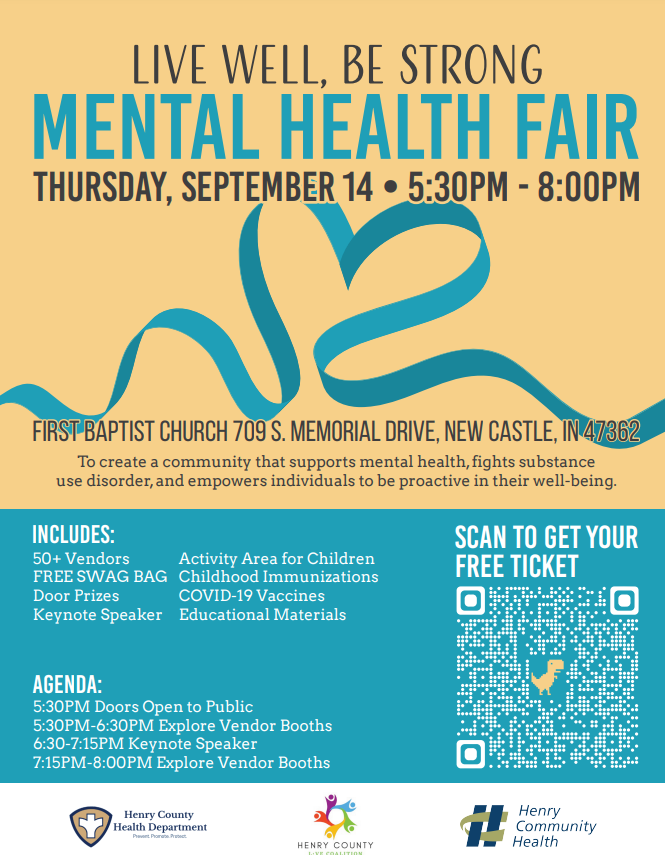 Onward and upward! New guttering is currently being installed around the building. Big thanks to our friends at Neal's Custom Exteriors for their hard work on the job. Great things are happening at South Henry!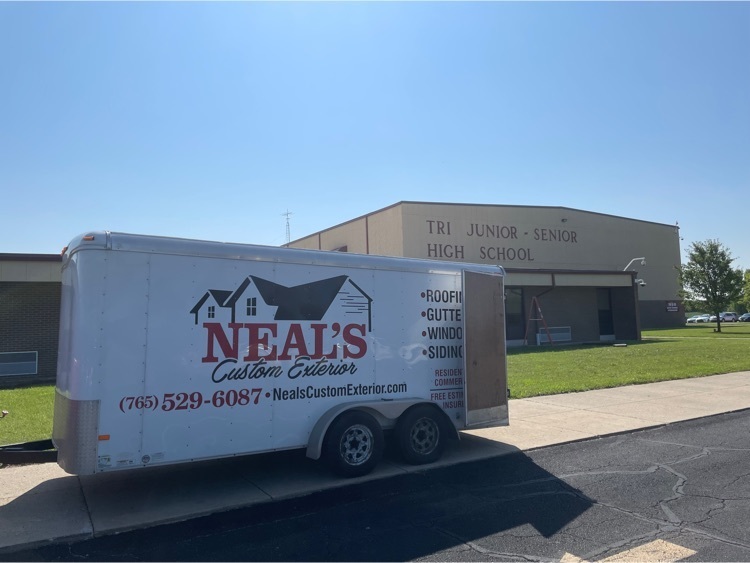 Tri Jr. Sr. High School is currently seeking qualified and passionate candidates for an open non-certified Career Coaching position. Please feel free to share or tag those who may be interested. Go Titans!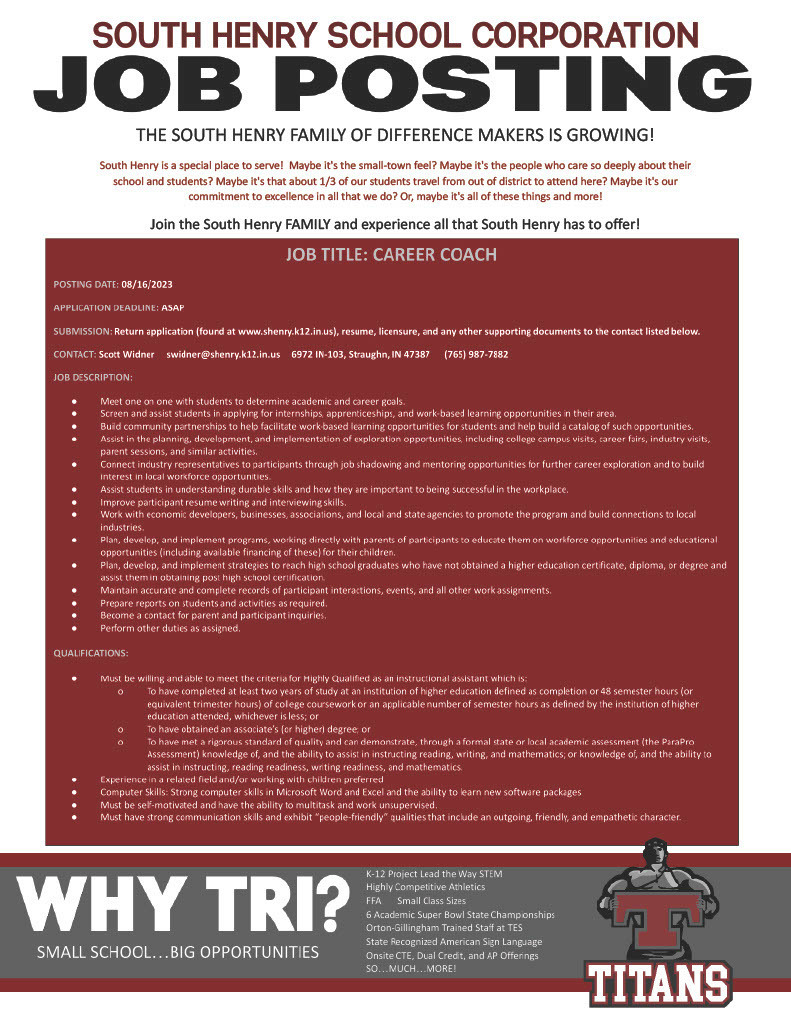 South Henry Family, We continue to have regular issues with our phone connectivity. I truly apologize for any inconvenience this has caused, and I thank you for your grace and understanding as we are at the mercy of our providers. Please know that we are taking every possible step to find alternate service possibilities. Until that time, please continue to utilize alternate means of communication during outages as disseminated by our school offices. Mr. Jeremy Duncan, Superintendent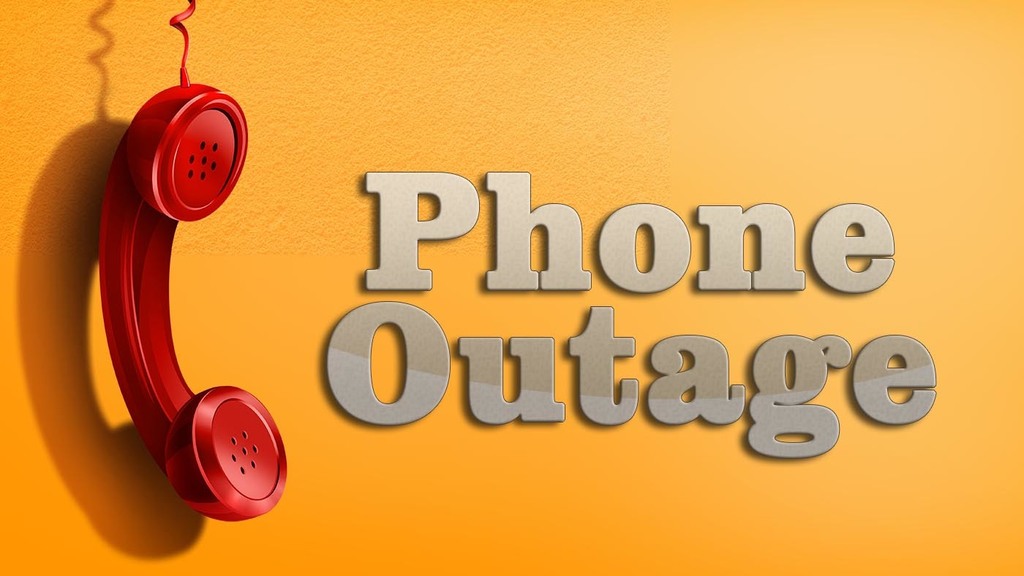 South Henry Parents & Guardians, The 2023-2024 school year is off to an awesome start! We have had some questions about Free/Reduced Lunch Applications. To apply, paper applications can be found in each of our offices, or you may use the online application found at:
www.MySchoolApps.com
. Only one application should be filled out per family, regardless of how many children you have in school. If we have a parent email on file for you, you will be notified through email the status of the application. If not, a letter will be mailed to you. If completing a paper form, please sign and date the back of the application. Go Titans!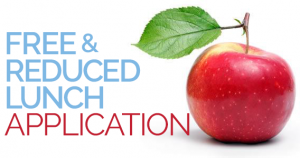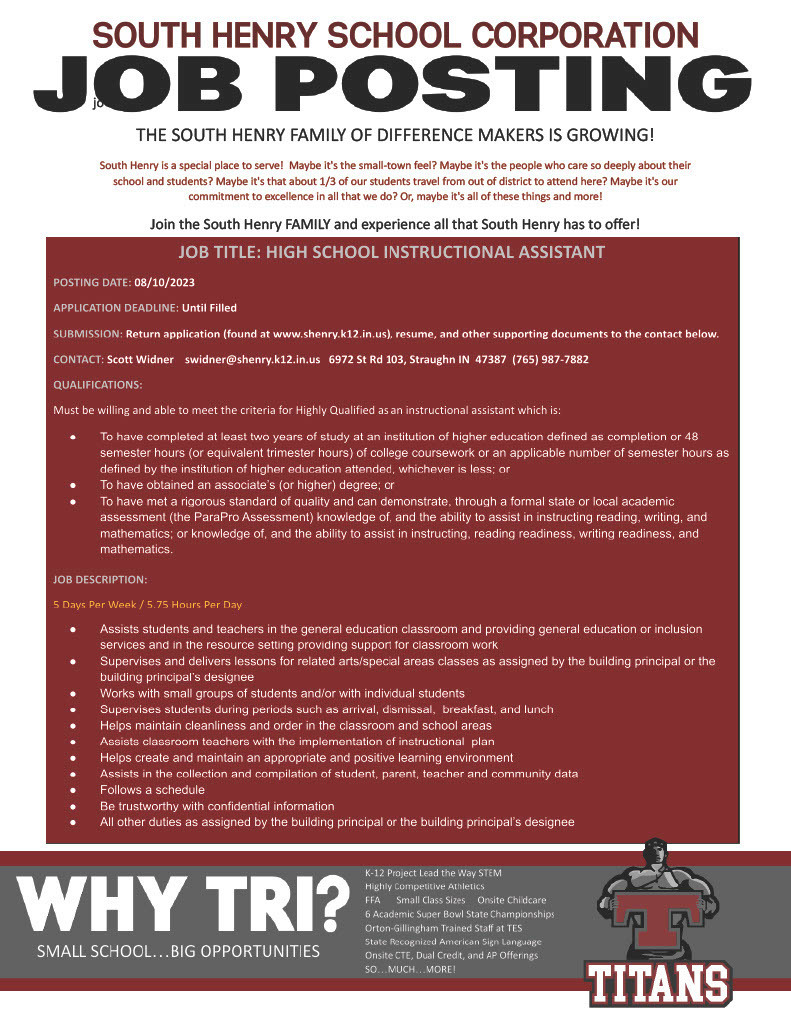 IMPORTANT SCHOOL BUS SAFETY INFORMATION ​With school back in full swing, it means that South Henry buses are out on the roads of Henry County. This is a friendly reminder to help keep our students safe. In Indiana, it's illegal for drivers to pass a stopped school bus that has its red lights flashing and stop-arm extended. This applies to all roads except for motorists on a highway that is divided by a barrier, such as a concrete wall or grassy median. This can become confusing for motorists, particularly in times of construction such as what is happening on US40. Please note that traffic cones or barrels such as seen many places on US40 do not designate a divided highway and motorists, moving in both directions, should still stop for flashing lights and stop arms. While this can be confusing, it is always best to err on the side of caution for the safety of our students. South Henry School Corporation buses are equipped with stop arm cameras. Those who illegally pass a stopped school bus will be held accountable. Tickets have and will continue to be written, and individuals will be referred to the Henry County Prosecutor's Office. Violators could pay a fine of up to $10,000 or have their license suspended for up to 90 days for the first offense or up to a year for the second. We thank you for your continued help and support as we strive to protect our most precious assets...our children. Mr. Jeremy Duncan Superintendent, South Henry School Corporation INDOT Guidelines Two-Lane Roadways If a school bus stops on a two lane road and the red flashing lights are activated and the stop arm is extended, all motorists MUST stop. Multi-Lane Roadways with NO Barrier between Lanes When a school bus stops on a multi-lane roadway without a barrier and the red flashing lights are activated and the stop arm is extended, all motorists MUST stop. Multi-Lane Roadway with a Grassy and/or Concrete Barrier When a school bus stops and the red flashing lights are activated and the stop arm is extended, only vehicles behind the bus MUST stop. Vehicles that are approaching from the opposite side are NOT required to stop.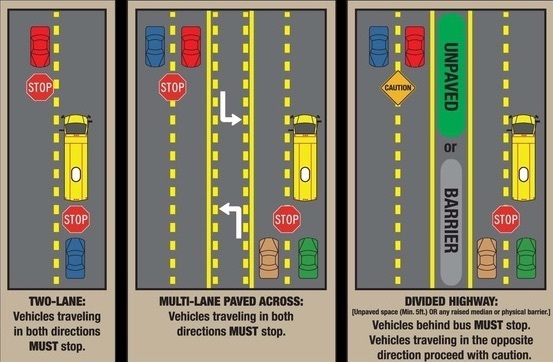 There are so many awesome groups of people who make South Henry a special place to be. One of those groups is our bus drivers. They are the first and last smiling faces our children see each day as they transport our kids to and from school safely. Often times, their days begin before the sun rises. Here is a beautiful photo taken from Niki Kingery's bus this morning as she made her morning route. We are grateful for Niki and all of our bus drivers! Great things are happening at South Henry!

A big thank you to Douglass Blasting for their work removing old paint from our football grandstand. The process involves shooting pressurized finely ground glass particles and water. It's looking awesome. Great things are happening at South Henry!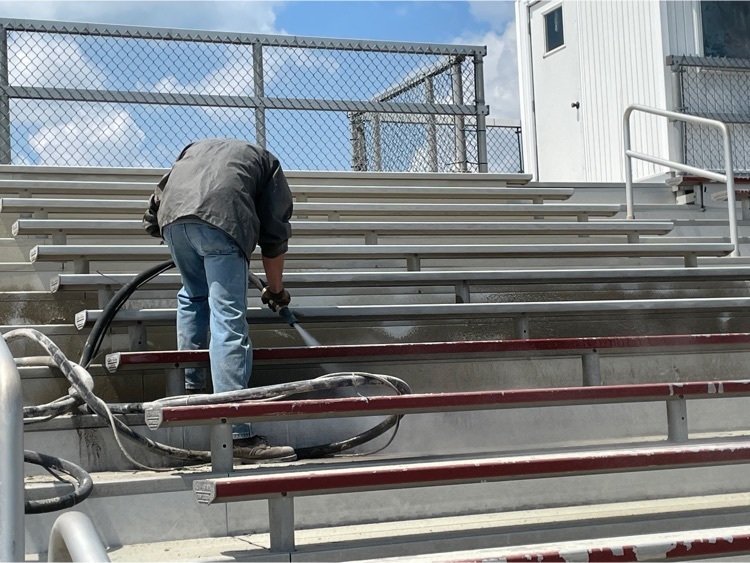 This year's Indiana State Fair celebrates the great sport of basketball. One exhibit features the Hoosier Hardwood Photo Project featuring not one, but two, photos of our beloved Spiceland Gymnasium. Cool stuff!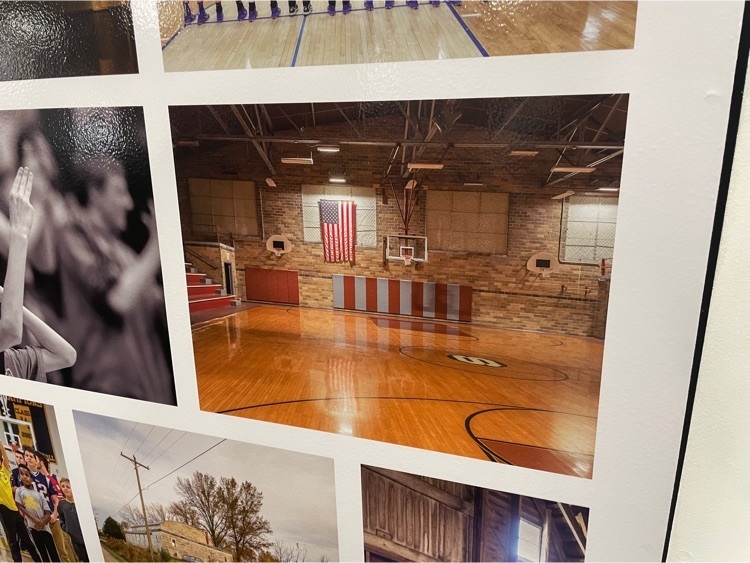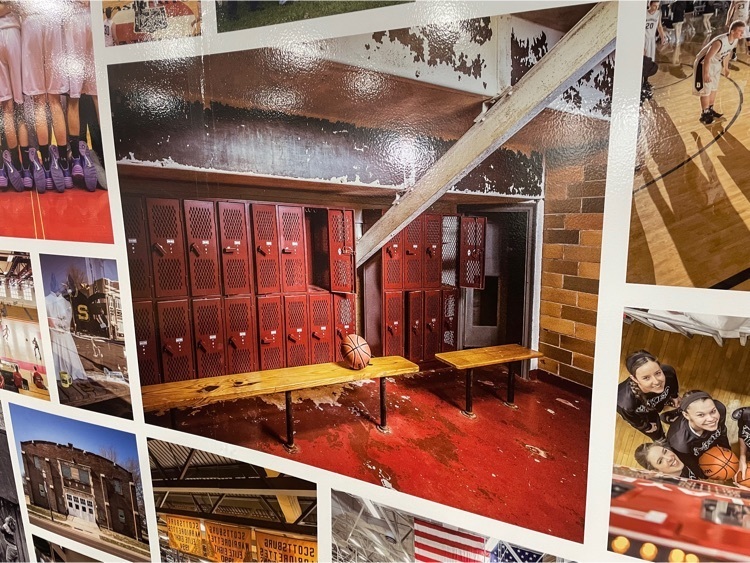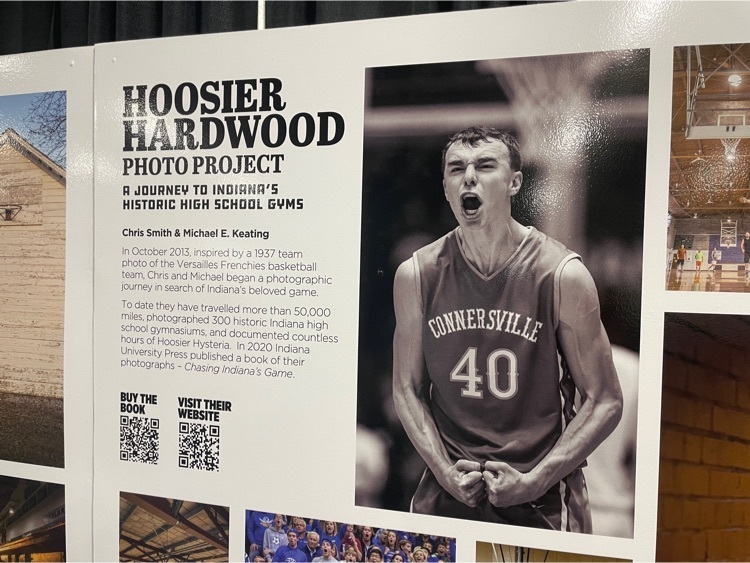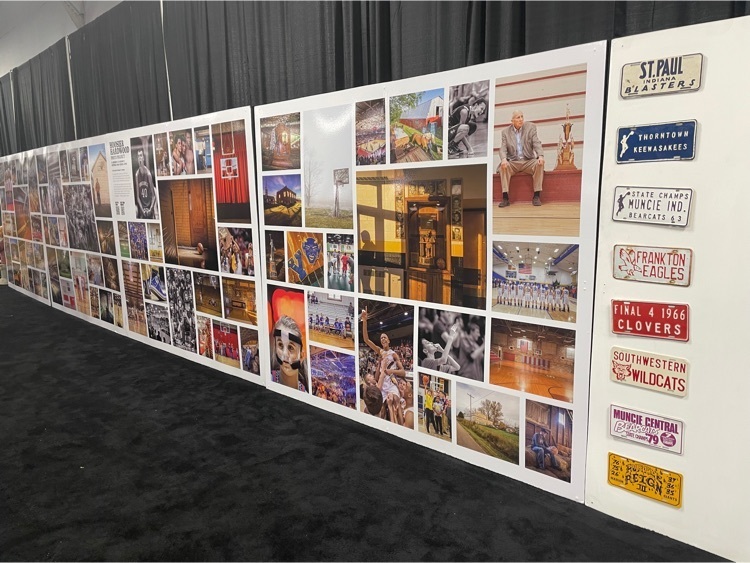 Congratulations to Mrs. Yeager and these 12 Titans on a great showing today at Band Day at the Indiana State Fair. The group performed as part of the Henry County Crimson Crusaders, a collaboration between Henry County schools. They were incredible! Great things are happening at South Henry!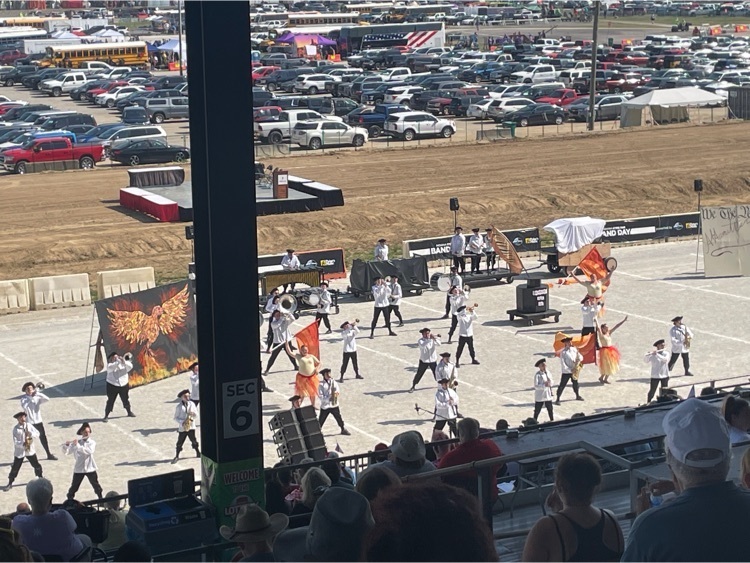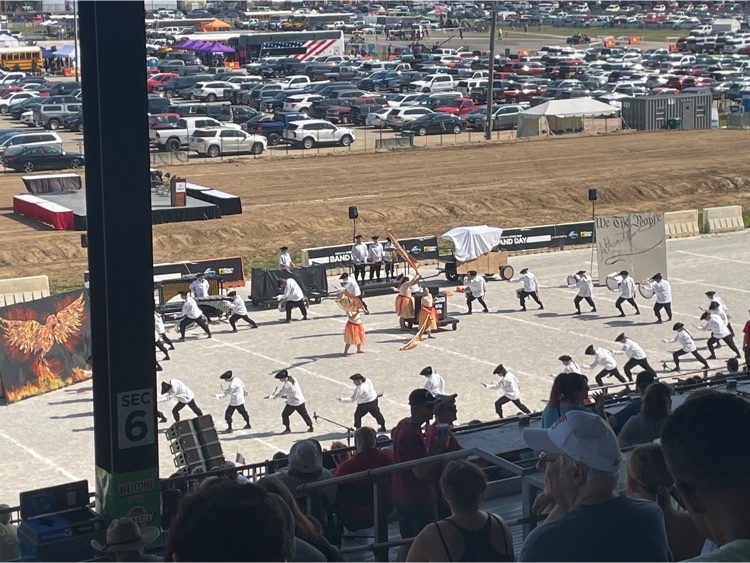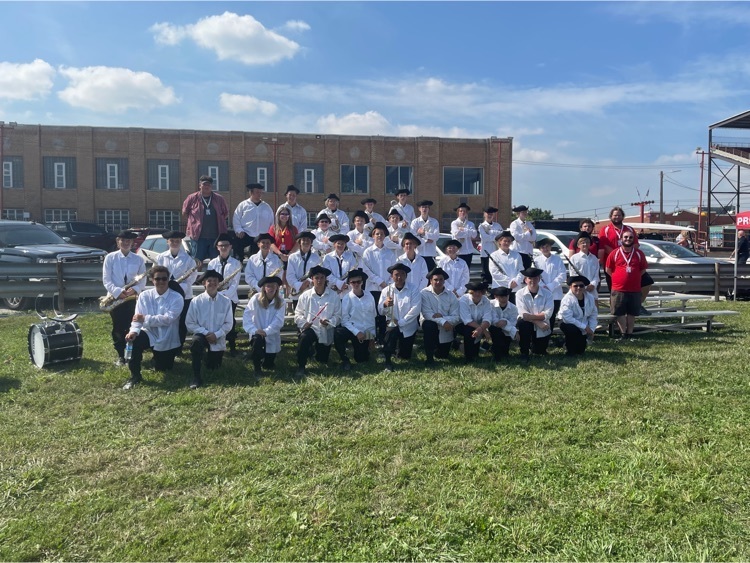 What a beautiful morning for new beginnings! We are grateful for an incredible start to a new school year. Great things are happening at South Henry!